You've probably been ghosted before, and you know how hurtful it is.
I don't think anyone ever wants to be ghosted, no matter their circumstances.
But it happens all the time, and I know it hurts.
Did you get ghosted by a guy who promised he was "a nice guy" and would never ghost?
Well, guess what? He lied.
He's not a nice guy and doesn't deserve to be treated like one.
A real man will treat you with kindness and respect.
A real man will never ghost you.
It is a good idea to get back at the person who did the ignoring? Well, that's the very purpose of this post.
How to make a guy regret ghosting you…
Read on!
HOW TO MAKE A GUY REGRET GHOSTING YOU
 1. Don't take it personally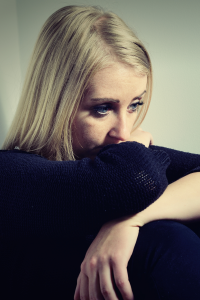 I know it's hard not to take ghosting personally, but you can't make a guy regret ghosting you if you take things too personally.
If he doesn't want to talk with you anymore, then he just doesn't want to talk with you.
Don't make excuses for his behavior or try to rationalize it away.
Just accept it and move on with your life.
It will only cause more pain if you don't accept this truth and continue trying to reach out and contact him anyway.
 2. Take some time to reflect on your relationship with him and why things didn't work out in the first place
Ghosting is a form of emotional abuse in which someone ends a relationship by suddenly ceasing all communication and cutting off all contact without warning the person who was left behind.
Though it may sound like an extreme reaction, it actually happens more often than you think.
Ghosting can be a last-ditch effort to avoid confrontation.
Take some time to reflect on your relationship with him and why things didn't work out in the first place.
You need to know why this happened and how it can be avoided in future relationships.
Were you too all over him?
Was the relationship going too fast?
It's also possible that you don't know why a guy ghosted you, which is what happens most of the time.
Only the ghoster can tell why he ghosted.
Whatever it is, decide what boundaries you'll put in place in subsequent relationships so you don't get hurt even if you are ghosted again.
3. Delete all his digits, texts, and social media profiles
This is one of the best ways to make him regret ghosting you.
Take the high road and do not contact him again.
Delete all his digits, texts, and social media profiles.
Deleting someone from your life digitally can be just as effective as physically blocking them from your sightline.
If he's still popping up on social media or texting you every few days with no response from your end, he'll start wondering why he hasn't heard from you in a while and maybe even start worrying about what happened.
So go ahead and delete him from everything — his phone number, email address, and Instagram account.
Next, delete any photos of him on your phone.
Get rid of the ones you took together and the ones he sent you alone.
Don't leave anything behind that connects you to him — not even a hint of his presence.
Don't talk about the ghosting incident on social media, don't make him feel important.
4. Forget about him for a little while and spend some time on yourself without wallowing in self-pity
You'll have to forget about him for a little while and spend some time on yourself without wallowing in self-pity.
No one can make someone else love them, we are all responsible for our own happiness, and if someone doesn't want to be with you, they don't want to be with you.
There is no point trying to win back a guy who ghosted you because he might never come back, and if they do, it is because they realized that they miss you and not because they want you back.
If he is not contacting you, then he has moved on, and if he does contact you, that means something has changed his mind, but it isn't likely going to last long.
So don't get your hopes up too high if he ever contacts you.
The best thing you can do is take care of yourself and focus on getting over this guy because if he didn't want to be with you, then there isn't much hope for him coming.
Realize that it wasn't meant to be.
More so, if he comes back, you'll always have to deal with the fears and anxiety of him ghosting you again.
You don't want that, do you?
5. Take steps to get your own life on track and constantly remind yourself of your self-worth
Focus on yourself instead of focusing on this guy who ghosted you.
Ensure you always look great and happy.
Use your anger to fuel your goals and ambitions.
The truth is that you can't make a guy regret ghosting you.
You can't force someone to want to be with you, and it certainly won't help if you try to manipulate him or guilt-trip him into staying in the relationship.
Take care of yourself in a way that makes you feel good about yourself, not your ex-boyfriend.
Eat right, go to the gym, and get enough sleep every night.
If you haven't already started seeing other people, now is a great time to do so.
Stop thinking about him all the time and put your energy into other things in your life – school, work, or friends.
Practice journaling.
Write down five things you are grateful for each day before bedtime (it doesn't have to be anything big).
It'll help you reflect on positive things rather than focus on what went wrong with your relationship with this guy.
6. Figure out where you need improvement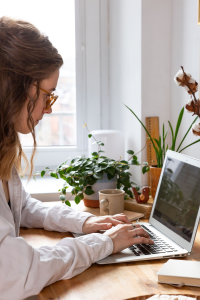 Whatever the reason is, it's time for you to look at yourself and figure out where you need improvement.
Do something for yourself, especially for your appearance and development, and add loads of value to yourself.
Improve yourself to be the bigger person, and show that you've moved on from him.
If you think you're too boring or too clingy, take some time to change that aspect in yourself.
If you lack confidence or struggle with self-esteem issues, start working on that.
Learn how to speak up for yourself and don't let people walk all over you.
Be honest with yourself about what type of person you want to be — and then be that person.
If there's something about yourself that you don't like, change it.
You can't fix everything overnight, but if you're willing to work hard for yourself, there are no limits on how amazing your life can become.
Success is the best revenge.
When you work on becoming a better person in every area, he'll regret ever ghosting you because he just missed the possibility of being with an amazing person like you.
Ghosting tends to leave one party hurt and confused and sometimes leads to long-term resentment.
While it is a normal occurrence, If you are ever in a situation where a guy ghosts you, hopefully, you will remember these steps and not let it affect you.
READ MORE
58 IMPORTANT QUESTIONS TO ASK YOUR BOYFRIEND AFTER HE CHEATED ON YOU
THE WORST THING A HUSBAND CAN SAY TO HIS WIFE
15 SIGNS HE NEVER LOVED YOU AT ALL