There are a lot of bad things that can be said to spouses, but I'm going to tell you the worst.
A husband can create an infinite number of terrible statements that could be detrimental to a marriage.
Here's a list of things any man should avoid saying to his wife.
THE WORST THING A HUSBAND CAN SAY TO HIS WIFE
1. "My ex used to do it this way"
Comparing your spouse to your ex is absolutely one of the worst things anyone can do.
If you're constantly being compared to someone else, it sets up an impossible standard for you to live up to.
This kind of comment puts unnecessary pressure on the relationship and makes both partners feel insecure about themselves.
No husband should say this to their wife.
It's the worst!
2. "I don't love you anymore"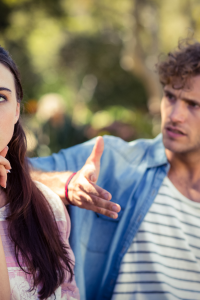 When we marry, we enter into a covenant relationship with our spouse.
We promise to love them and keep them at all costs.
When we make this promise, we are giving up the right to get it right on our own.
We give up our right to please ourselves and do whatever we want.
Our hearts are now bound together with the one we have vowed to love for better or worse.
When a husband says he doesn't love his wife anymore, he has broken that covenant and left her feeling alone in a relationship that once brought joy and peace but now brings heartache and pain.
He has rejected her, not just emotionally but spiritually as well.
And it's not just the words themselves, but the context and tone that make this statement so damaging.
When a husband says those words, he is essentially saying that he no longer loves his wife with all of his heart.
He is telling her that she does not mean as much to him as she once did.
And since we know that our spouse should be the most important person in our lives, this statement is truly devastating.
What makes this statement even worse is that when a husband says it, he doesn't mean it in the same way as when a wife says it.
But when a wife says "I don't love you anymore," what she really means is "I'm not happy with our relationship right now" or "I'm having trouble communicating with you about something."
She's upset; she's frustrated; she needs time to herself or time with friends or family members who have been able to help her through tough times in the past.
When a husband says, "I don't love you," on the other hand, he means exactly that.
3. "l will never have s*x with you again"
One of the worst things a husband can say to his wife is, "I will never have s*x with you again."
But when the word "never" is replaced with the word "not" i.e "I will not have s*x with you again," it leaves open the possibility for reconciliation and for s*x to resume.
But if a husband says, "I will never have s*x with you again," then he has given up on his marriage.
He may as well say, "I am leaving you."
This statement is hurtful because it implies that the wife is not attractive anymore.
It means her husband no longer finds her attractive and wants nothing to do with her.
It's the worst thing a husband can say to his wife.
4. "I'm leaving"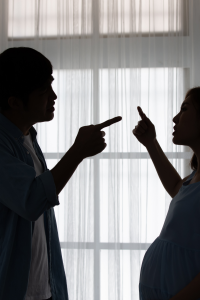 If a husband looks at his wife and says, "I'm leaving," the marriage is doomed.
That statement is a nightmare to any woman.
No woman wants to wake up one day to hear her husband says he's leaving her.
It's the worst thing a husband can say to his wife.
5. "You're not smart enough to do that"
If you've ever heard a man say, "You're not smart enough to do that," you know how devastating it can be.
The comment is often made in jest, but it still hurts.
Even if the husband doesn't mean it as an insult, the wife will feel belittled and disrespected.
It's one thing for a husband to disagree with an idea his wife presents.
It's quite another for him to imply that she is incapable of thought, especially in important decisions.
If your husband tells you that you're not smart enough to know what's best for yourself, he is saying that he knows better than you do about the most important aspects of your life.
He doesn't respect you enough to treat you as an equal partner in the relationship.
6. "Your parents are jerks"
No matter how imperfect a woman's family is, insulting them hurts.
It's a betrayal of trust and respect, and it tells your wife that you don't value her family as much as you should.
You're a married woman, so it's okay to be a little dramatic sometimes.
But your husband should never badmouth your family, no matter how annoying they may be.
It's not his place to do that, and it shows that he doesn't respect you or your family.
The word "jerk" may seem like an inconsequential word, but it carries a lot of weight when it comes from someone you love and respect.
7. "You suck at s*x"
It's a devastating blow to a woman's ego, and it can ruin a marriage.
The reason why it's so damaging is because it comes from an unexpected source — her own husband!
She never imagined that he would ever say such a thing, so she feels betrayed and violated.
And even if your wife has given you cause for complaint — maybe she isn't as interested in s*x as you are, or maybe she doesn't perform well — there are better ways to address the problem than accusing her of lacking skill or ability.
For example, if she isn't interested in s*x, then tell her how much you miss it and ask her what would make her want to give it another try.
If she doesn't perform well in bed, then talk about ways to make things better between you so that your sexual relationship can be more mutually satisfying for both of you.
8. If you don't get it now, you never will.
This is a terrible thing for a husband to say to his wife.
It's also a terrible thing for a husband to think.
The problem here is that it implies some sort of deficiency in the woman's intelligence or understanding.
The implication is that if she doesn't understand something now, she never will.
This type of thinking leads to major problems in marriage.
9. "That's not how my mother did it"
No woman wants to be compared to anyone, let alone her mother-in-law.
Not only does this make her feel like she's being compared to her MIL, but it also implies that her way of doing something is wrong, thereby leading to feelings of insecurity and resentment.
You can disagree with your wife without comparing her to someone else, especially your mother.
10. "I'm not attracted to you anymore"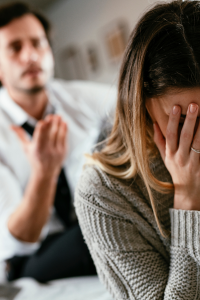 It's not just a blow to their relationship — it's a blow to her self-esteem.
It's like he's telling her she's ugly or undesirable.
And it hurts.
A husband can share his concerns about his wife's looks and personality without telling her he is no longer attracted to her.
Ultimately, the worst thing a man can say to his wife is anything that causes her to lose respect for him.
Confrontations based on disrespect are never productive and often leave everyone involved feeling extremely bitter.
Couples should remember that marriage is a partnership of two people who are in it together; to share their lives, experiences, morning coffee, and everything else the world has to offer.
By avoiding the worst things a husband can say to his wife at all costs, both partners will enjoy happier relationships and find positive change over time.
If a man has said any of these ten things to his wife at any point, he can apologize sincerely and seek her forgiveness.
Even though words cannot be retrieved once spoken, genuine repentance and loving words can bring healing to a woman's heart.
READ MORE
WHAT MAKES A MAN COMMIT AND FALL IN LOVE : 12 THINGS THAT MAKES A MAN STAY WITH YOU
HOW TO GET A MAN EMOTIONALLY ATTRACTED TO YOU